Bureau of Investigation - Investigator Jobs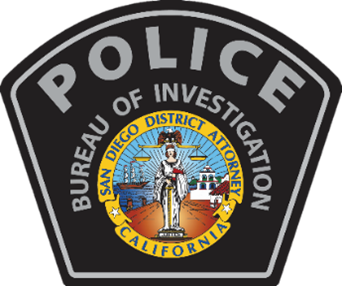 Job Summary

District Attorney Investigator II is currently the entry-level class of the four-level District Attorney Investigator class series. Incumbents are sworn peace officers with law enforcement duties which include routine investigations on a wide variety of criminal and civil matters. The Bureau of Investigation is responsible for both proactive and reactive law enforcement duties. Assignments may include: pre-trial, gang, economic, insurance, fraud investigations; family protection, child abduction, sex crimes, stalking, and special operation investigations. Investigators may be assigned to regional local, state and federal task forces such as: computer and high tech crimes, narcotics, auto theft, identity theft, violent crimes, SAFE and fraud. Investigators regularly participate in a dynamic and realistic firearms training program including applications in witness protection, executive protection, and extradition settings. Job locations include the Hall of Justice located in downtown San Diego, as well as branch offices in the South Bay, East County, North County and Kearny Mesa areas.
Requirements:
1. Possession of a valid and current California Regular Basic P.O.S.T. Certificate at the time of application, AND;

2. Three (3) years of recent experience as a peace officer working for a Federal, State, or local law enforcement agency, one (1) year of which must have been conducting full-time, comprehensive and complex criminal investigations

Note: No level of Specialized P.O.S.T. Certificate can be substituted for the California Regular Basic P.O.S.T. Certificate


Salary and Benefits:
DAI-II top step annual pay: $127,696 (includes the 9.5% for possession of an Advanced P.O.S.T., effective July, 2022)
Education Bonus: 9.5% above base pay for possession of an Advanced P.O.S.T. Certificate
PERS Reciprocity (Please check with your current retirement system and SDCERA for information regarding your individual situation)
PERS non-reciprocal retirement 2.5% at age 57
Health, Dental, and Vision Insurance
San Diego County Public Safety Retiree Medical Trust, 3,500 participating members
County paid basic life insurance and AD&D insurance
Supplemental Insurance: Employee option for supplemental life and AD&D insurance
All uniforms and mandatory equipment are paid for by the District Attorney's Office
Take-home vehicle with emergency equipment, overtime, bilingual pay at .40 cents an hour
Paid Leaves: 10 vacation days; 11 holidays; 2 floating holidays; 13 days sick leave
Additional Information:
The application process for a position with the San Diego County District Attorney Bureau of Investigations is currently closed. Please email DA Investigator Heather Czerwinski at heather.czerwinski@sdcda.org to be placed on an email "interest" list when the application process reopens. Please include your first and last name, your current (or former) police agency, your rank, email address, and contact phone number. Please DO NOT send a resumé.