Bureau of Investigation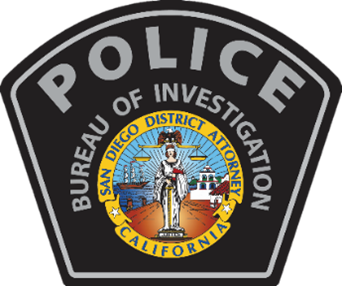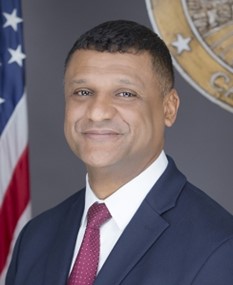 The Bureau of Investigation is the law enforcement arm of the San Diego County District Attorney's Office. The Bureau consists of six divisions, which include 131 District Attorney Investigators (sworn peace officers per California Penal Code §830.1), 40 non-sworn support staff including: Process Servers, Investigative Specialists, Crime and Intelligence Analysts, and Investigative Technicians. The Bureau's divisions include: Special Operations, Backgrounds, and Training; Branch offices and Trial Support Services; Gangs; Superior Court and Cold Homicide; Family Protection, Sex Crimes and Human Trafficking, Child Abduction, and Elder Abuse; and Economic Crimes and Insurance Fraud and Workplace Justice

Through the leadership of Chief Investigator Jorge Duran and the dedicated efforts of his team, the Bureau of Investigation has earned the reputation of having some of the most experienced and highly trained investigators among its ranks who have been recruited from law enforcement agencies across California. The Bureau provides a wide range of skilled investigative services to support the District Attorney's prosecutorial and crime prevention mission.


Family Protection/Child Abduction
The Family Protection Unit is a vertical prosecution unit responsible for providing investigative support for cases involving domestic violence, crimes against children and elder abuse. The Bureau's Child Abduction Unit enforces and resolves all issues related to child custody disputes as mandated by the State of California and ordered by the Superior Court of California. Many cases involve children taken illegally by a custodial parent out of the local jurisdiction, state or country in violation of a court order.
Elder Abuse
The Elder Abuse Unit (EAU) investigative section is responsible for follow-up investigative support for DA prosecutions of all crimes involving physical violence, mental suffering, sexual assault, criminal neglect, and the extensive theft and financial fraud perpetrated against victims 65 years of age or older, and against adult victims with significant physical or mental limitations (i.e., "dependent adults"). Such cases are traditionally referred to the DA's Office by the various local police agencies in the county.
Often those cases (especially financial abuse cases) require significant additional investigation before criminal charges can be filed. Additionally, the DA's EAU has been designated as the primary investigative agency for all crimes committed against seniors and dependent adults in Skilled Nursing Facilities (SNFs) and Assisted Living Facilities (ALFs) for the elderly and dependent adults in the county. Consequently, the EAU receives approximately 100 referrals each month from various county and state agencies such as the Adult Protective Services, state agencies which regulate ALFs and SNFs, and from the public, regarding reported and suspected crimes occurring within licensed ALFs and SNFs in San Diego County. Many of those referrals result in initiation of investigations in which the EAU conducts the investigations from beginning to end.
Internet Crimes Against Children Task Force (ICAC)
The San Diego Internet Crimes Against Children (SDICAC) Task Force helps local, state and federal law enforcement agencies enhance their investigative response to offenders who use the internet and other online communication systems to sexually-exploit children. SDICAC is funded by the United States Office of Juvenile Justice and Delinquency Prevention (OJJDP). SDICAC was developed in response to an increasing number of children and teens using the Internet, the abundance of child pornography and the heightened online activity by predators seeking unsupervised contact with underage children. In addition to identifying, arresting and prosecuting offenders, San Diego ICAC addresses the problem by educating the public about potential risks and safety measures families should consider when it comes to online activity.
San Diego Human Trafficking Task Force
This multi-agency task force continues working to reduce incidents of human trafficking in San Diego County and hold traffickers accountable. The HTTF arrested individuals for trafficking, assisted victims by placing them in alternate housing, and provides training and outreach events to the public.
Sexual Assault Felony Enforcement Task Force (S.A.F.E.)
This multi-agency task force continues to monitor sex offenders required to register Countywide. The investigator's duties include monitoring all registered sex offenders countywide, conducting audits for sex offender's compliance to registration terms, and monitoring Sexually Violent Predators (SVP) released back into the community.
Juvenile Division
The Juvenile Division handles all felony and misdemeanor criminal cases where minors are charged. Additionally, investigators in the Juvenile Division provide school threat investigation training and participate as members of the Student Threat Assessment Team. They also present education programs to youths, parents, and school administrators.
Special Operations Division
The Special Operations Division investigates cases involving misuse of public funds, political corruption, hate crimes, threats and other crimes impacting the integrity of the justice system such as perjury, filing falsified documents, and criminal misconduct of government officials including peace officers and other public employees.
Superior Court
The Superior Court Division handles some of the most challenging and serious cases in the office. The division's Pretrial Unit is divided into teams servicing the DDAs within their respective units, which include the Major Violators Unit, the DUI Homicide Unit and the Crimes Against Police Officers Unit.
Economic Crimes Division
The Economic Crimes Division conducts financial crime investigations in selected areas including white collar crimes and environmental crime. Investigators within the division handle cases related to complex fraud, consumer fraud, complex identity theft, real estate fraud, elder financial abuse and environmental crimes. Also encompassed within the division is a computer and high-tech criminal investigation and examination component which includes Computer and Technology Crime High Tech Response Team (CATCH) and the Regional Computer Forensics Laboratory (RCFL).
Insurance Fraud and Workplace Justice Division
The Insurance Fraud and Workplace Justice Division is dedicated to preventing all forms of insurance fraud through proactive prosecution. This team handles investigations related to workers' compensation fraud, disability healthcare insurance fraud, auto insurance fraud, life insurance and annuity product financial abuse. The Workplace Justice Unit prosecutes unfair business practices, wage and hour violations, payroll tax evasion, wage theft and labor trafficking cases.
Regional Auto Theft Task Force (RATT)
The Regional Auto Theft Task Force (RATT) is a multi-agency task force that investigates and prosecutes professional auto thieves
Subpoena Witness Coordination Center (SWCC)
SWCC plays a major role in the Bureau's success through its vital support to the investigators in serving subpoenas, picking up evidence and transporting witnesses to and from court.
Trial Support Services
The Trial Support Services team provides high-tech courtroom support to prosecutors. Their work includes cutting-edge video animation, professional audio and visual work and fingerprint identification capability. Their mission is to provide effective and timely mixed-media courtroom assistance, which helps in presenting facts and evidence to a jury during trials. This group works on various outreach programs and also assists the DA's Communications Team in video production, photography and graphic design.
San Diego County Regional Leadership Institute
The Bureau, in partnership with the Sheriff's Department, hosts relevant and accessible training to San Diego County law enforcement leaders through the Regional Leadership Institute (RLI). RLI is a highly sought after three week California Commission on Peace Officer Standards and Training (POST) certified leadership course attended by current and aspiring law enforcement leaders throughout southern California.