Identity Theft
IDENTITY THEFT RESOURCES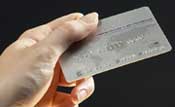 Identity Theft Resource Center
The ITRC is a non-profit organization established to support victims of identity theft in resolving their cases, and to broaden public education and awareness in the understanding of identity theft, data breaches, cyber security, scams/fraud and privacy issues.
Federal Trade Commission
The FTC works to prevent fraudulent, deceptive and unfair business practices in the marketplace and to provide information to help consumers spot, stop and avoid them.
Equifax
Equifax® 3-Bureau credit scores are each based on the Equifax Credit Score model, but calculated using the information in your Equifax, Experian® and TransUnion® credit files. Third parties use many different types of credit scores and will not use the Equifax 3-Bureau credit scores to assess your creditworthiness.
Experian
It is our responsibility to assist lenders in managing consumer credit risk and empower consumers to understand and responsibly use credit in their financial lives. We are committed to helping consumers.
TransUnion
We aim to be more than just a credit reporting agency. We're a sophisticated, global risk information provider striving to use information for good.
Legal Aid Society of San Diego
The Legal Aid Society of San Diego, Inc. (LASSD) is a nonprofit law firm that provides free legal services to lower income San Diego residents.
The ITRC Is a non-profit organization established to empower and guide consumers, victims, business and government to minimize risk and mitigate the impact of identity compromise and crime.

The San Diego County District Attorney's Office has entered into a collaborative partnership with the Identity Theft Resource Center (ITRC) to provide assistance with concerns regarding identity compromise, theft, and misuse. To speak to an Identity Theft Resource Center Advisor, please click the button below and an Advisor will be with you shortly.
What is ID theft?
When discussing identity theft, the first problem is defining it. Jurisdictions across the country and within California define it quite differently. Generally, ID theft occurs when someone represents that he/she is you by using your personal information and does so for fraudulent or other improper purposes.
It is often broken down into three broad categories. "True name" fraud occurs when someone uses your personal information to open a new account. In an "account takeover", the person gains access to an existing, legitimate account. Someone who uses your personal information to avoid prosecution commits "criminal" identity theft.
How prevalent is it?
ID theft has been called the fastest growing crime in America. It remains, however, difficult to quantify for a number of reasons. Many states do not have a specific ID theft statute. Even when such a statute exists, as in California, the definition of ID theft often varies from jurisdiction to jurisdiction. The format of crime reporting can easily overlook cases, and many victims never report it to police.
Who are the victims?
Individuals are often told they are not the victim since they didn't lose any money; the credit card company or bank is the victim since they took the financial loss. This is incorrect. Both the individual and the financial institution are victims in the typical ID theft case. Individual victims come from all walks of life. They include teachers, nurses, secretaries, police officers, CEOs, construction workers, retired persons, students, TV news anchors, and even personnel of district attorney's offices. Teenagers can also be targeted for ID theft.
Where do they get your personal information?
Although computer "hacking" gets the biggest headlines, it is probably the least common means by which someone gets your personal information. Mail theft, dumpster diving, and theft of company records by employees continue to be the most common ways of obtaining personal information.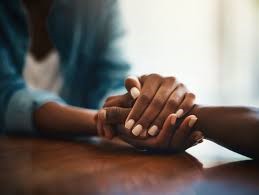 What should I do if I am a victim?
For cases of "true name" and "account takeover" ID theft:
Be sure to report the crime to your local police department. Obtain a copy of the police report.
Contact the three major credit reporting companies. Ask them to place a fraud alert on your credit report and to indicate on your reports "My ID has been used to apply for credit fraudulently. Contact me at [telephone number] to verify all applications." Ask the credit bureaus to remove inquiries generated due to the fraudulent accounts and to remove the items that are due to the criminal activity of the identity thief. Here's where to write or call:
We suggest you send a letter by certified mail explaining how your identity was used to obtain credit in your name. Include a copy of the police report.
In addition, here are other steps you should take if appropriate in your case:
ATM cards: Report stolen ATM cards immediately. When you get a new card and account number, do not use the same password as the stolen card.
Checking: If your checks have been stolen, or fraudulent information has been provided to a bank, notify the bank and appropriate check verification companies and place a stop payment on any outstanding checks you did not write.
Creditors: Contact all your creditors in writing by certified mail to inform them of the theft and ask that old accounts be closed as "account closed at consumer's request."
Driver's License: If someone is using your driver's license number as identification for bad checks, contact the Department of Motor Vehicles to issue a fraud alert. Request a new license number and fill out a complaint form.
Health insurance: If your health insurance card is stolen, report it to your health insurer.
Long Distance: If your long distance calling card has been stolen, call the carrier to cancel the account and open a new one. Also call if you discover fraudulent charges on your bill.
Passport: Notify the nearest regional passport office to prevent the use of your name in a fraudulent passport.
Small claims or civil judgment: If a civil judgment has been entered in your name for actions taken by the identity thief, contact the court where the judgment was entered and report that you are a victim of identity theft. If you are wrongfully prosecuted for criminal charges, contact the state Department of Justice and the FBI to ask how to clear your name.
Social Security: Order a free copy of your personal Earnings and Benefit Estimate Statement from the Social Security Administration and check it for accuracy. Notify the SSA of any fraudulent use of your number. The San Diego phone number is 619-557-5257.
U.S. Mail: Notify the Postal Inspector of any fraudulent use of your name via the mail. In San Diego, the number is 619-233-0610.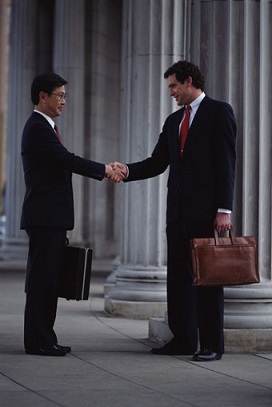 Finally, consult an attorney to determine legal action you can take against creditors and credit bureaus if they refuse to remove fraudulent entries from your credit report. Call your local county bar association for a referral to an attorney.
For cases of "criminal" ID theft:
"Criminal" ID theft is by far the most difficult for the victim. There may be convictions in their name or warrants for their arrest.
San Diego County has established procedures for these situations. If you find out there is a criminal case or arrest warrant in your name, go to the courthouse responsible for the case or warrant. Bring photo identification with you. Advise the clerk's office of the problem. They will direct you to the appropriate office for assistance.
A clerk will take information from you and make a copy of your ID. You will be fingerprinted so that your prints can be compared to those of the person on the warrant. An identity hearing will be set, usually at least two weeks later.
The identity hearing will be heard by a judge. Results of the fingerprint comparison and any other relevant information will be given to the judge at that time. If the court finds that you are indeed the wrong person named in the case or on the warrant, the judge will order those records corrected. You will also receive a copy of an "Identity Certificate" or other document detailing the results of the hearing.
What agency is responsible for taking an ID theft report?
ID theft frequently crosses jurisdictional boundaries. The crimes often occur outside the city or county in which the victim lives. Under those circumstances, where does the individual report the crime? It can be reported in the jurisdiction where the crimes occurred. In California, it can be reported to the police agency responsible for the jurisdiction in which the victim lives. Under Penal Code section 530.6, the law enforcement agency where the victim lives must take a report of suspected identity theft. If the crimes occurred outside their jurisdiction, they must forward the report to the appropriate agency for investigation.
What laws are used to prosecute cases of ID theft?
In California, Penal Code section 530.5, Using Personal Information of Another, is perhaps the most common law charged. False Personation, grand theft, credit card fraud, perjury, and burglary statutes are frequently used in these cases.
Where can I get additional information?
File a complaint with the District Attorney's Office
When appropriate, the Economic Crimes Unit will investigate public complaints. These complaints typically involve incidents within San Diego County that are unfair or illegal practices. Public safety is always a priority however, and if you are aware of a dangerous practice taking place within the County, we encourage you to File a Complaint .