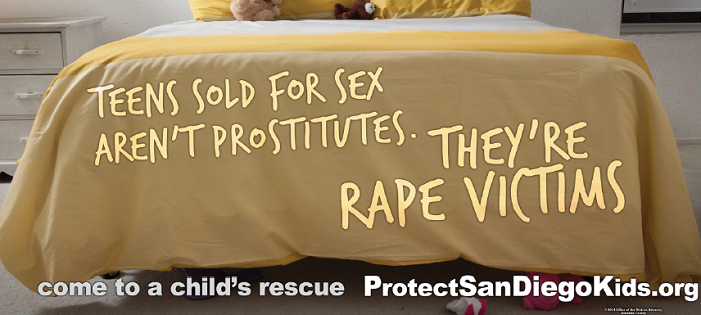 National Human Trafficking Resource Center (NHTRC) Information

Overview
The National Human Trafficking Resource Center (NHTRC)/Polaris Project is supported by the U.S. Department of Health & Human Services and began operating a 24-hour, 7 day a week, toll-free hotline in 2007 and continues to do so. Call Specialists can connect victims with law enforcement and social service providers in their local area who can help them get out of exploitative situations and into safe environments where they have access to services, such as emotional support, health care and legal services.
In order to get help for yourself or someone else or to report activity that may be related to human trafficking:

Call the toll free hotline number 1-888-3737-888 OR
Text "Help" or "Info" to BeFree (233733)
Facts
Victims of forced labor or profit-oriented sexual exploitation often times go unnoticed.
Labor trafficking occurs in diverse contexts that encompass all forms of labor or services. Common places where forced labor has been found in the United States include domestic servitude and small-scale "mom and pop" labor operations, to more large-scale operations such as farms and factories. Certain labor brokers that supply labor to multinational corporations have also been identified as an emerging type of labor traffickers.
Sex trafficking includes commercial sexual exploitation of children (CSEC), as well as every instance where an adult is in the sex trade as the result of force, fraud, or coercion. Sex trafficking occurs within numerous venues in the broader sex industry, commonly found in street prostitution, online escort services, residential brothels, and brothels disguised as massage businesses.
Under U.S. and international law, commercially sexually exploited children found in the sex trade are considered to be victims of trafficking, even if no force or coercion is present.
Because human trafficking is considered to be one of the fastest growing criminal industries, the U.S. government and academic researchers are currently working on an up-to-date estimate of the total number of trafficked persons in the United States annually. With 100,000 children estimated to be in the sex trade in the United States each year, it is clear that the total number of human trafficking victims in the U.S. reaches into the hundreds of thousands when estimates of both adults and minors and sex trafficking and labor trafficking are aggregated.

Signs of Human Trafficking
Human trafficking can happen in a variety of environments including cities, suburbs, and wealthy/low income areas. Even within the daily routines of community members, they often come by labor and sex trafficking situations and they don't even know it. The majority of victims don't self-identify that they are the victims and/or are not aware that they can receive help.
If you see any of these red flags, contact the National Human Trafficking Resource Center hotline at 1-888-373-7888 or text to BeFree (233733) for specialized victim services referrals or to report the situation. Click here to learn more about reporting potential human trafficking situations. This list is not exhaustive and represents only a selection of possible indicators. Also, the red flags in this list may not be present in all trafficking cases and are not cumulative.
Questions to Ask Yourself If You Suspect Something is Wrong
Are there bruises or other signs of physical abuse?
Are there signs of psychological abuse?
Is the person submissive or fearful?
Is the person being controlled?
Is the person being deprived of food, water, sleep, medical care, or other life necessities?
Is the person allowed to be in public alone?
Can the person freely contact friends or family?
Is the person a minor engaged in commercial sex?
Does a minor appear to be in a relationship with a much older person?
Does the person fear his or her employer?
Does the person have identification?
Does the person have limited or nonexistent ability to speak English?
Common Work and Living Conditions: The Individual(s) in Question
Is not free to leave or come and go as he/she wishes
Is under 18 and is providing commercial sex acts
Is in the commercial sex industry and has a pimp / manager
Is unpaid, paid very little, or paid only through tips
Works excessively long and/or unusual hours
Is not allowed breaks or suffers under unusual restrictions at work
Owes a large debt and is unable to pay it off
Was recruited through false promises concerning the nature and conditions of his/her work
High security measures exist in the work and/or living locations (e.g. opaque windows, boarded up windows, bars on windows, barbed wire, security cameras, etc.)
Poor Mental Health or Abnormal Behavior
Is fearful, anxious, depressed, submissive, tense, or nervous/paranoid
Exhibits unusually fearful or anxious behavior after bringing up law enforcement
Avoids eye contact
Poor Physical Health
Lacks health care
Appears malnourished
Shows signs of physical and/or sexual abuse, physical restraint, confinement, or torture
Lack of Control
Has few or no personal possessions
Is not in control of his/her own money, no financial records, or bank account
Is not in control of his/her own identification documents (ID or passport)
Is not allowed or able to speak for themselves (a third party may insist on being present and/or translating)
Other
Claims of just visiting and inability to clarify where he/she is staying/address
Lack of knowledge of whereabouts and/or do not know what city he/she is in
Loss of sense of time
Has numerous inconsistencies in his/her story