Vehicle Theft Prevention
RATT Home
Contact Us
Auto Theft Statistics
Vehicle Theft Prevention
In the News
Frequently Asked Questions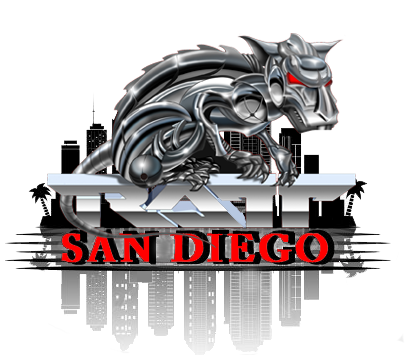 Additional resources can be found at
NHTSA Vehicle Theft Prevention Brochure
Motorcycle Tips
The number of sport motorcycles stolen in the San Diego border region has increased dramatically over the years. Professional motorcycle thieves are stealing sport bikes for their parts or selling the bikes on the black-market. By utilizing the prevention tips listed in this brochure, you can reduce the possibility of having your motorcycle stolen.
Do's
Lock your ignition and remove the key. Many bike thefts occur when the ignition is shut off, but not locked.
Lock your bikes forks or disk brakes with a large external lock.
When riding alone, lock your bike to a secure, stationary object that can't be easily dismantled, such as a light pole.
When traveling with other riders, lock motorcycles together when not in use.
Add an audible alarm to your motorcycle.
Consider installing a stolen vehicle tracking system to aid in the recovery of your bike.
Uniquely mark and photograph your bike. This information can help law enforcement identify your bike parts, especially any custom work or accessories.
Always cover your motorcycle when parked. A covered bike is harder to spot by thieves who may be driving by Keep your bike's registration and insurance ID card on your person and not with your bike.
Don'ts
Don't park your bike in isolated or poorly lit parking areas.
Don't store your title (pink slip) in your bike's storage compartment, tank or saddle bags.
Don't give out your home address when advertising the sale of your bike. Arrange to meet the prospective buyer at a public place.
Don't give out private information on where you live, work or play.