EMPLOYMENT OPPORTUNITIES AT THE
SAN DIEGO COUNTY DISTRICT ATTORNEY'S OFFICE
A Message from the DA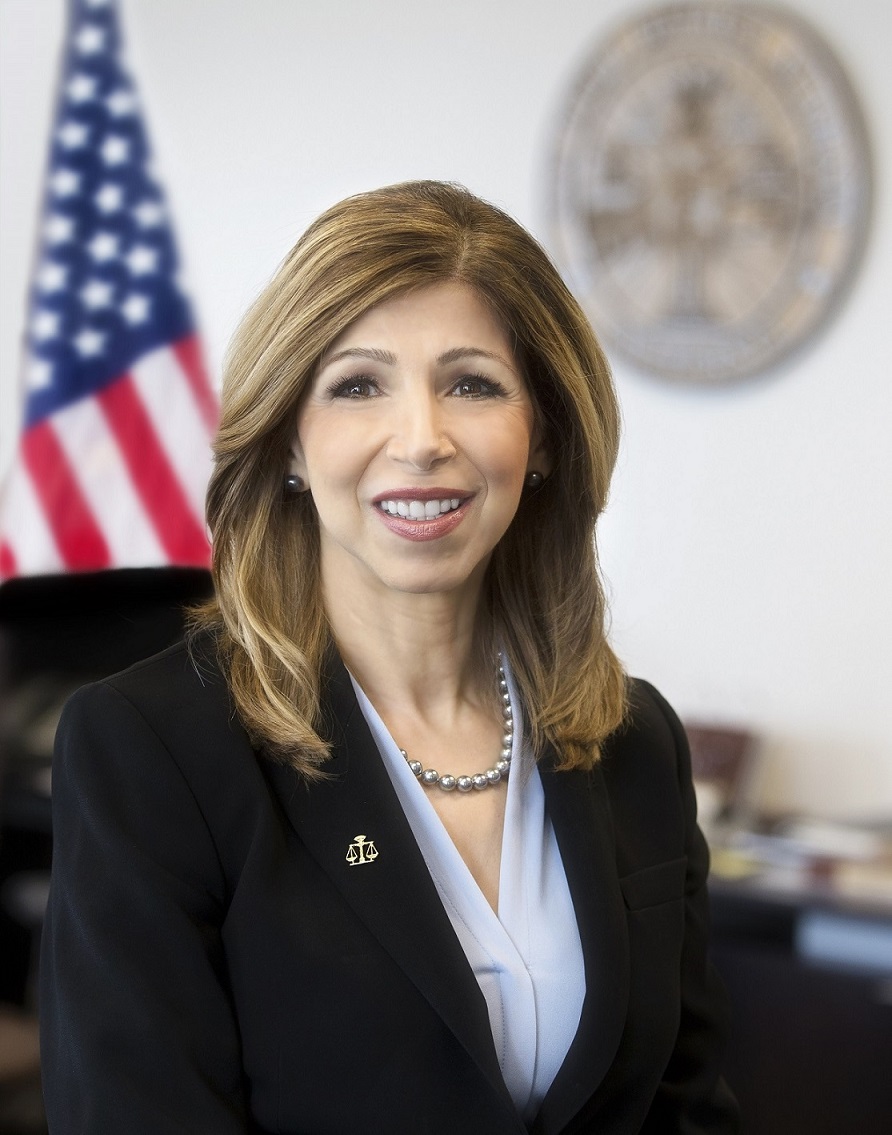 Hello! Thank you for your interest in the San Diego County District Attorney's Office, one of the finest in the nation. Being a prosecutor is one of the most exhilarating and rewarding careers you can have with a law degree. Every day, our prosecutors go to work knowing they will make a difference.
You'll find some of the best Deputy District Attorneys in California in our office, many of whom began as student workers, legal interns or graduate law clerks.
We pride ourselves in being as diverse as the community we serve, which starts with our student workers, interns and GLCs and carries through to every class of employee or executive in our organization.
Take a moment and explore employment opportunities with our office and hear directly from some of the people who make the San Diego DA's Office an extraordinary place to work.
Summer Stephan, San Diego County District Attorney
---
Some of the job opportunities at the San Diego County District Attorney's Office include:
Deputy District Attorney
Deputy District Attorney I is the first working-level of the five-level Deputy District Attorney class series. Incumbents prepare and prosecute cases throughout various divisions as training progresses; review evidence and advise law enforcement officers and complainants on law and criminal proceedings; interview complainants and witnesses to obtain case information; prepare motions, orders, and other legal documents; and assist higher level prosecutors in preparing and prosecuting criminal cases. Apply to become a Deputy DA here.
District Attorney Investigator
District Attorney Investigator I is the entry-level class of the five-level District Attorney Investigator class series. Incumbents are sworn peace officers with law enforcement duties which include routine investigations on a wide variety of criminal and civil matters. The Bureau of Investigation is responsible for both proactive and reactive law enforcement duties. Assignments may include: pre-trial support; gang investigations; economic, insurance and public assistance fraud investigations; family protection (which includes domestic/child/elder abuse and child abduction); witness protection team; and special operations. Investigators may be assigned to regional local, state and federal task forces such as: computer and high tech crimes; narcotics; auto theft; identity theft and fraud. Investigators regularly participate in a dynamic and realistic firearms training program including applications in witness protection and extradition settings. To learn more and how to apply to become a District Attorney Investigator, click here.
For Recent Law School Graduates: Graduate Law Clerk Program
The Graduate Law Clerk Program of the San Diego District Attorney's Office affords individuals who have taken the California Bar examination the opportunity to work for a prosecutor's office while awaiting California Bar results. Employment in this position would start in August or February, depending on when the Bar Examination is taken. The Graduate Law Clerk Program offers temporary full time, paid positions, and Graduate Law Clerks will be expected to work 40 hours a week. Learn more about the Graduate Law Clerk Program, including how to apply here.
For Current Law Students: Fall & Spring Certified Legal Internship and Summer Fellowship Programs
The San Diego County District Attorney's Office offers positions to eligible second- and third-year law students who are interested in careers in the field of criminal law. Our programs offer opportunities to work closely with Deputy District Attorneys in all phases of prosecution: Appearing in court, drafting motions, conducting legal research, and assisting with major case preparation. In the Fall and Spring terms, we have Certified Legal Internships, which are part-time positions that can be applied towards school credit. In the Summer, we have a Summer Fellowship, which is a full-time, paid position. See 2023 Spring Certified Legal Internship and Summer Fellowship for more information about the positions for which we are currently hiring, including how to apply.
Student Worker Program
The Student Worker Program encourages students who are in the process of completing their education to become interested in a career with the County of San Diego. Students are encouraged to apply for positions that are related to their field of study or interest. Student worker assignments may include: Administration, Accounting, Reception, Facilities, Information Technology and Clerical. Student workers are paid an hourly wage based off of academic units completed and do not receive benefits. Learn more about the DA's Student Worker Program, including how to apply here.




Hear directly from some of our Deputy District Attorneys by clicking here.
Watch some of our prosecutors' stories and hear why those chose a career pursuing justice.
FREQUENTLY ASKED QUESTIONS
USEFUL LINKS
Learn About the Law
American Bar Association
For People of Color
CA Courts Self Help
Survival Guide for Teenagers
How Do I Become A Lawyer?
Law School Admission Council
State Bar of California
Local Bar Associations
Earl B. Gilliam Bar Association
Filipino American Lawyers of San Diego
Lawyers Club of San Diego
Pan Asian Lawyers of San Diego
San Diego Deputy District Attorneys Association
San Diego La Raza Lawyers Association
South Asian Bar Association
Tom Homann Law Association