Safe Seniors
Don't Get Scammed!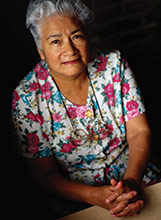 Safe Seniors Home Page
Mandated Reporters
Long-term Care Ombudsman
Don't Get Scammed!
Facility Elder Abuse
Identity Theft

Grandparent Scam
The Consumer Federation of America teamed up with Western Union to warn about a scam emerging in our community. Watch their Grandparent Scam Informational Video on this page to learn more about it.
Telephone Lottery Scam Includes Death Threat
In January 2011 The San Diego Union-Tribune published this story describing a new twist on the lottery scam.
Protecting Seniors from Life Insurance or Annuity Fraud
Although the vast majority of life insurance agents are honest, hard-working individuals, there are exceptions, and it's important to note that one of the most shocking aspects of insurance or annuity fraud is how the financial predator often takes advantage of those whose trust he or she has worked to gain. See the Protecting Your Savings from Con Artists document for more information.
Learn about other scams on our Alerts and Advisories page.