San Diego County Regional Leadership Institute
Vision
To develop San Diego County's regional law enforcement leadership and enhance police-community relations in a united forum.
Mission
Through collaboration, leadership and excellence, the institute is committed to providing current, relevant and accessible training to San Diego County law enforcement leaders while also building strong community relations that are based on mutual trust and respect.
Overview
The San Diego County District Attorney's Office, in collaboration with local, state and federal law enforcement agencies is facilitating the San Diego County Regional Leadership Institute.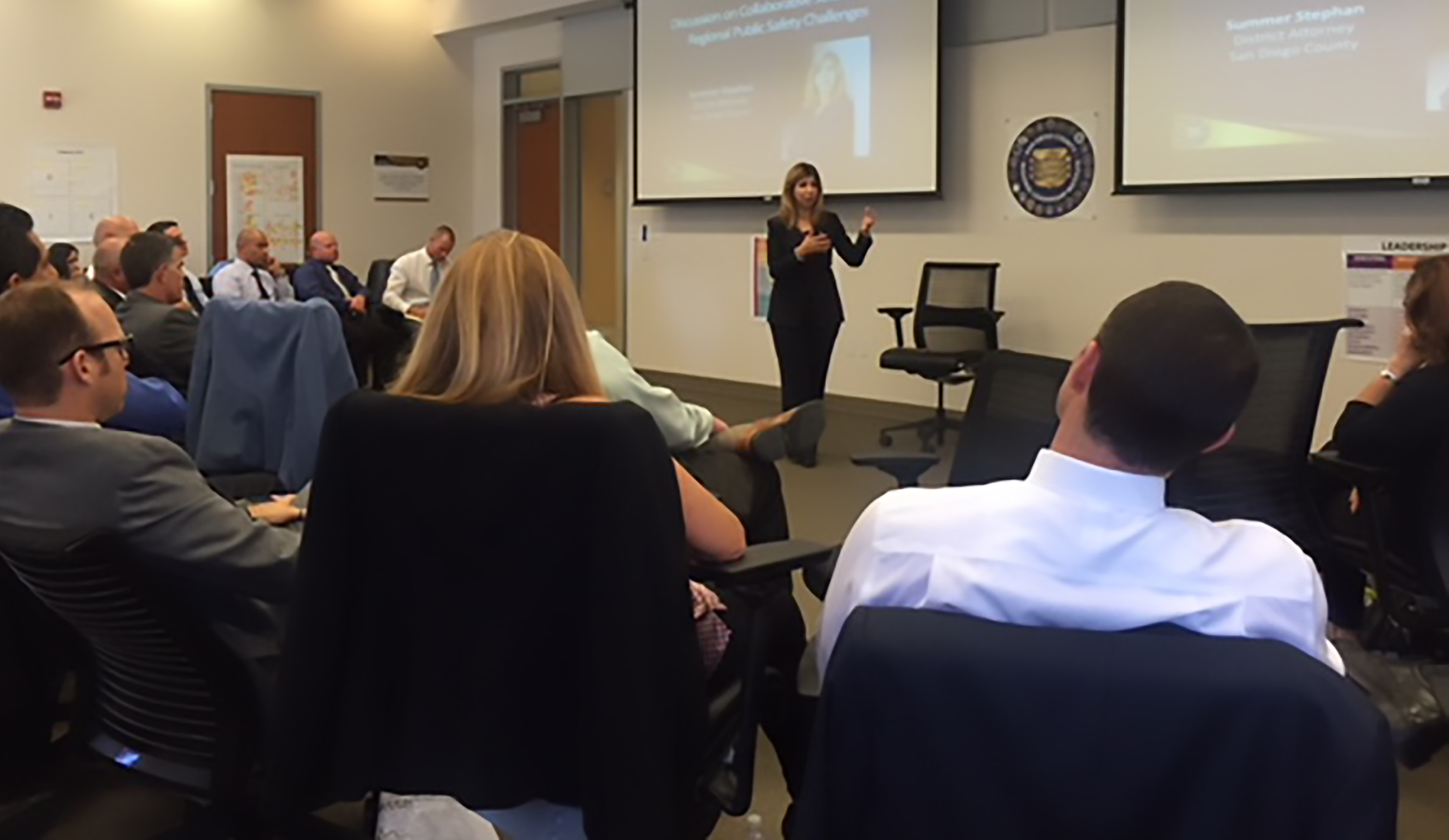 This institute is a unique leadership training program for sworn peace officers in the region because it develops leaders from the inside out. The Institute is taught by over 40 regional law enforcement leaders and consists of 42 courses that focus on self-awareness, leadership competencies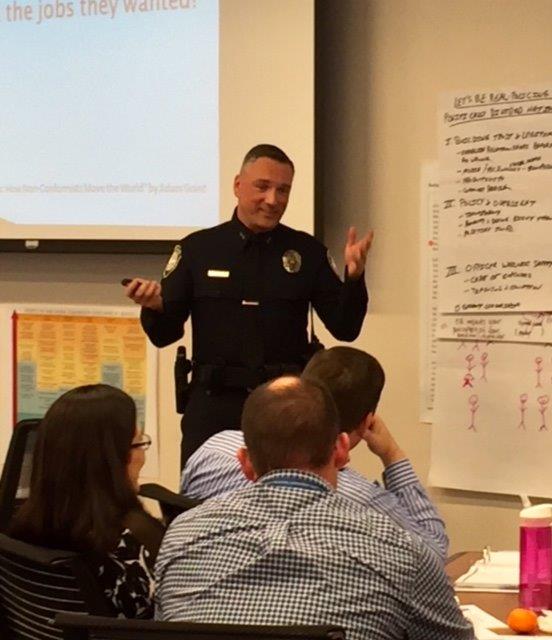 and functional skills.
The Institute is specifically designed to get to the core of leadership in each individual. Track I, Leadership Theory and Preparation, provides the participants with six self-assessments that target key leadership characteristics, such as communication styles and emotional intelligence. In Track II, Leadership Competencies, the participants apply the knowledge from those assessments and develop leadership competencies, such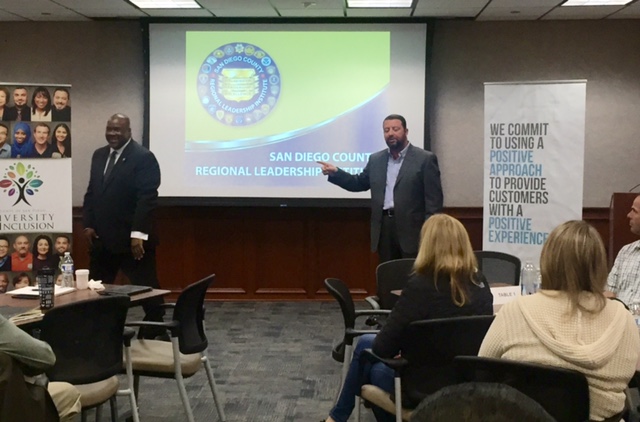 as initiative, problem solving, interpersonal relationships and organizational acumen. Track III offers Functional Skills courses, where participants are able to apply what they learned about themselves in Track I and II to such courses as Implicit Bias, Procedural Justice and Media/PIO.
The Institute is also dedicated to building strong, positive relationships with our local communities. Through open and honest communication, we strive for better understanding and partnerships between law enforcement and all neighboring communities.
---
2023 Institute Dates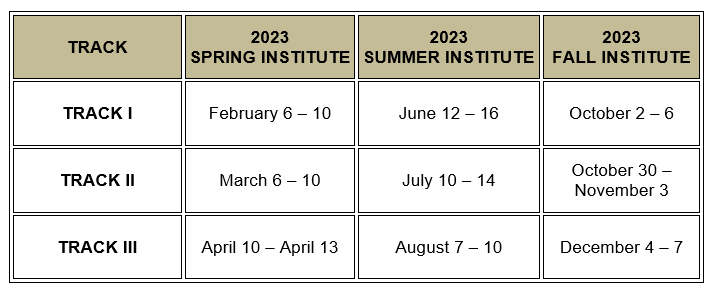 Registration Form
All applicants must submit the 2023 registration form to their department's training coordinator for processing.
THE REGISTRATION DEADLINE FOR THE FALL 2023 INSTITUTE IS AUGUST 14, 2023.
---
2024 Institute Dates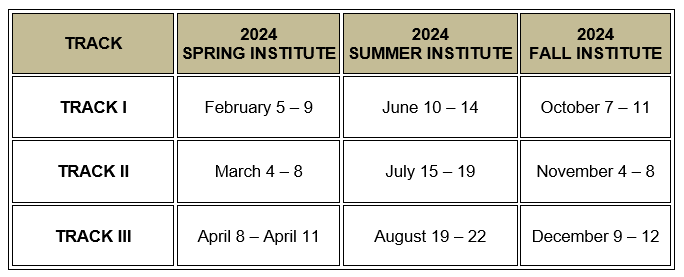 Registration Form
All applicants must submit the 2024 registration form to their department's training coordinator for processing.
THE REGISTRATION DEADLINE FOR THE SPRING 2024 INSTITUTE IS DECEMBER 11, 2023.
THE REGISTRATION DEADLINE FOR THE SUMMER 2024 INSTITUTE IS APRIL 15, 2024.
THE REGISTRATION DEADLINE FOR THE FALL 2024 INSTITUTE IS AUGUST 12, 2024.
---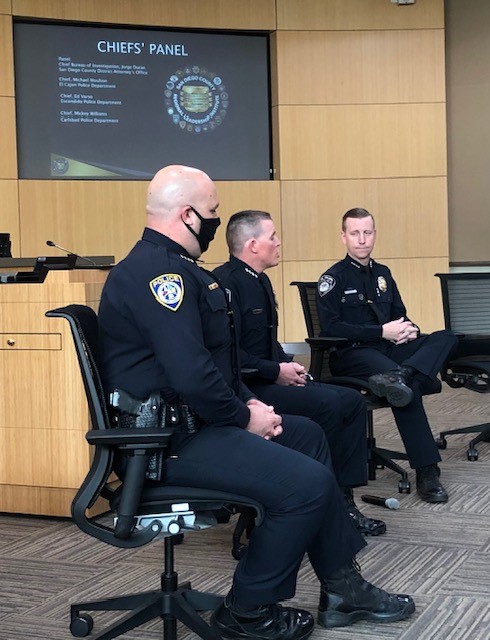 ---
SDCRLI 2023 Testimonials
"I recently had the privilege of participating in the SDCRLI, and I can confidently say that it was a transformative experience. The class was led by an exceptional team of instructors and from the very beginning we experienced a warm and inclusive learning environment. Their passion for positive leadership was infectious, and it set the tone for the entire course. The class was not just theory; it was a practical journey into the world of leadership that emphasized the importance of building meaningful connections, fostering collaboration, and driving positive change. I would recommend this class to anyone seeking to become a more effective, empathetic, and positive leader."
- Austin Matulonis, Captain, CHP
"I want to reiterate once again how much I enjoyed the Institute. I speak of it constantly, recommend it to everyone, and reference things I heard or learned there all the time. I honestly wish I had attended earlier in my career because it was very inspiring and empowering. I made great professional connections and also some friends for life."
- Victoria A. Chalmers, Supervisory U.S. Probation Officer
"I think the curriculum and emphasis of the institute will enhance the student's leadership capabilities while focusing on the needs and issues relevant to San Diego. I enjoyed being with people from other local agencies for the purpose of developing contacts with other agencies and to learn about how they are solving problems and challenges they are facing. I also thought that completing the various assessments prior to the course and then having them interwoven throughout the courses was a great strategy to get people to think about things in different perspectives. I found it very fascinating as it really allowed me to comprehend the different work styles and communication styles, especially mine, and how that impacts my performance and interactions with others. I also think that this Institute is a perfect example of how agencies in San Diego are not afraid to collaborate with one another. It's also important to showcase that our law enforcement leaders continue to push for higher standards in leadership, setting expectations for what we want in our leaders, strategically thinking about the future needs and issues facing our departments and communities, and that we are constantly striving to improve our relationship with the communities we serve while still maintaining our mission."
- Denise Huffhines, Assistant Chief, San Diego County Probation
"Attending the SDCRLI was an incredible opportunity and it has been a transformative experience. It doesn't just teach leadership; it's an exploration of people and myself. It goes beyond traditional training and goes deeper into understanding others. I've gained insights into leadership, human behavior, and personal growth. The SDCRLI has equipped me with invaluable skills that will undoubtedly shape my future, . This program taught me lessons that will stay with me as I progress through my career. and has taught me to not only lead effectively but to also connect with people. It's more than a program; it's a journey of self-discovery and leadership excellence."
- Sharyl Mesina, Senior Public Safety Analyst, Chula Vista Police Department
"Law enforcement leaders face unique challenges today and this institute provides necessary tools and skills to prepare leaders to meet those challenges. From a focus on leadership theory and its practical application, to addressing issues such as resolving conflict and dealing with implicit bias, the institute brings to the forefront national issues impacting us on a regional level. This institute is certainly relevant and applicable to leadership in law enforcement."
- Brian Miller, Retired Assistant Special Agent in Charge, U.S. Customs and Border Protection
"Prior to becoming a part of the law enforcement community, I was a manager for four years with a major company in the telecommunications industry, and now, after 28 years of being in law enforcement (CHP 25 years, UCSD PD 3+ years), I can say that SDCRLI is the best leadership training I have experienced in the private and government sectors. SDCRLI teaches the DISC model which can be used, not only in government or business, but in our everyday personal life. Lessons learned from SDCRLI are timeless and have taught me how to analyze and manage my own behaviors and expectations, as well as, identifying and interpreting the behaviors and expectations of others, in order to be an effective leader, and work collaboratively with all members of my team. Being able to have crucial conversations with your team members and being adaptive to others is essential for all leaders to achieve both individual team member and overall organizational success."
- John Lee Alvarez, Detective Sergeant, UC San Diego Police Department
"I had a truly enriching experience during my participation in the San Diego Regional Leadership Institute. The preparation and guidance provided by coordinators, Anne and Phoebe, was nothing short of exceptional. Their evident dedication to both the participants and the curriculum was clear throughout the program. This institute provided me the opportunity of connecting with a several others attendees, fostering professional relationships that I anticipate will prove invaluable in the future. I wholeheartedly endorse and encourage participation in the San Diego Regional Leadership Institute. It is an experience that has not only enriched my professional journey but also equipped me with the tools and knowledge necessary for effective leadership."
- Craig Groll, Communications Manager, El Cajon Police Department
"Having served as an officer in the Navy since 2002 and as a supervisory agent in the U.S. Border Patrol since 2015, I'm always interested learning more about leadership and sharpening my tools. Let me tell you that SDCRLI didn't disappoint! Ms. Calle and her staff did a fabulous job of keeping every day organized and on time. Not a moment was wasted as we learned about our personality/leadership traits or familiarized ourselves with stressors and how to mitigate them or toured local neighborhoods as part of community outreach. There are also opportunities for networking with your classmates, that I still benefit from years later. I enjoyed the course so much that I continue to participate in SDCRLI graduate events, and I wouldn't hesitate to recommend this course to anyone eligible!"
- Rory Russell, Supervisory Border Patrol Agent, U.S. Border Patrol
"I had the privilege of attending SDCRLI earlier this year and it was an incredible and eye-opening experience. There was a large variety of expert speakers who were able to impart knowledge from their many years of service as well as openly answer questions from the fellow classmates. I learned valuable information from every single class and gained resources from many agencies within the county, and I have also networked and kept connections with other leaders in the class to this day. Thank you so much to Anne and the rest of the team for making this amazing program happen."
- Kat On, Medical Examiner Investigator II / DOE Coordinator, San Diego County Medical Examiner's Office
"What I have experienced in San Diego Law Enforcement for the last 18 years, is that we truly are a regional community service that not only truly cares about or communities, but we accept change and trainings that will help us be able to provide the highest public safety service to all. If San Diego Law Enforcement is not the cutting edge of Law Enforcement in the country, then we are right there with whoever is. I have taken several leadership classes, but none have reached the level the San Diego County Regional Leadership Institute provides with giving the real scoop along with community members. This program was a true snapshot of what San Diego Law Enforcement professionally provides to the communities they serve. The ability to meet each department's head in San Diego and even other cities outside of San Diego, was a huge learning point for me. Here we were face to face with the Sheriff and all the Chiefs along with their years of experience in Law Enforcement and were able to ask them whatever we wanted. I can't think of any other situation where you would ever be in the position to even talk with the head of your own department. The curriculum of the institute is truly based on what you put in it, is what you get out of it and what I got out of it was a stronger network of professionals focused on helping our communities."
- Dustin Hollins, Sergeant, San Diego County Sheriff's Department
---
Awards
San Diego Crime Stoppers - Ken Moller Memorial Training & Mentoring Award for Exceptional Contribution To The Law Enforcement Profession
National Association of Counties (NACo) Achievement Award
Learn More
POST Certification
The SDCRLI is POST certified, effective March 7, 2017. Currently, there is no cost for enrollment.
POST ID Lookup
To obtain your POST ID, please use this link .
Contact Information
Anne Calle
(619) 550-8155

Phoebe Le
(619) 913-1019

Email: sdcrli@sdcda.org
Trainers
If you are interested in becoming a trainer, we'd like to hear from you. The success of this institute is made possible by the shared talents and experience of our local law enforcement. Without a doubt, the collaboration and contribution of San Diego County's law enforcement agencies is what enriches this unique institute.
---
Yearly Class Photographs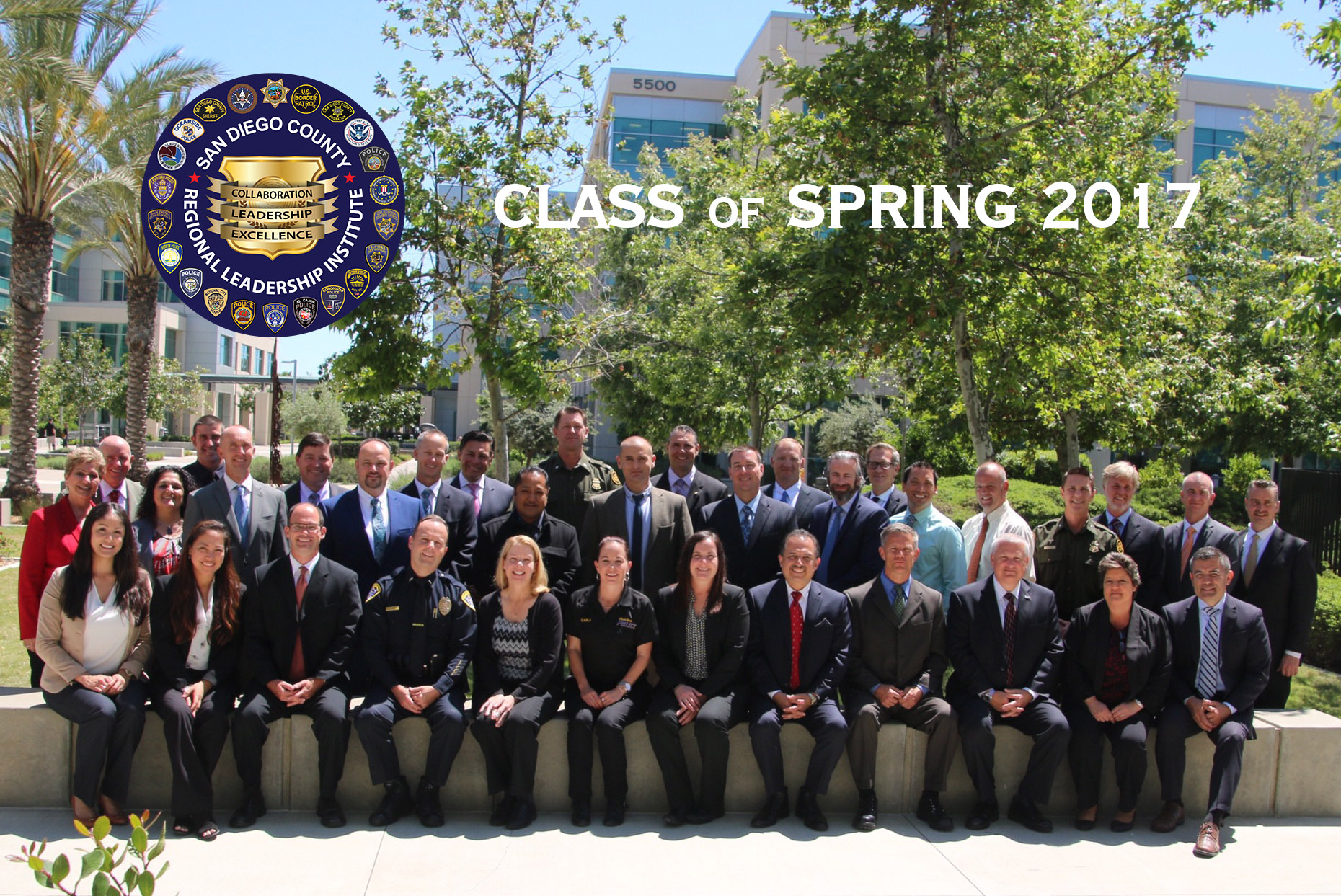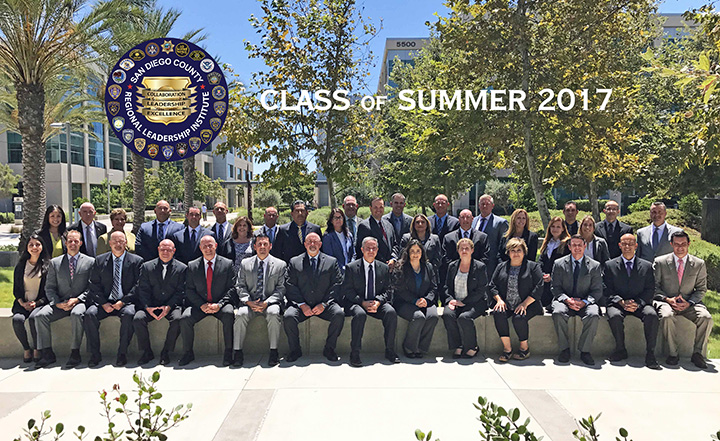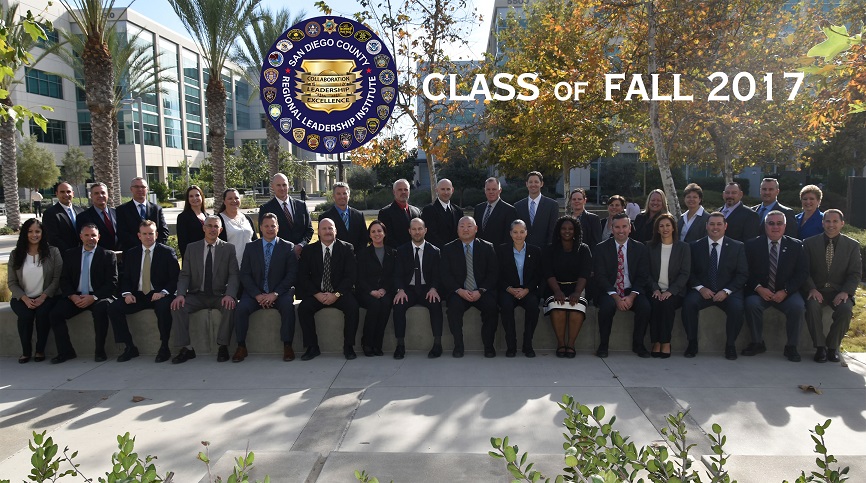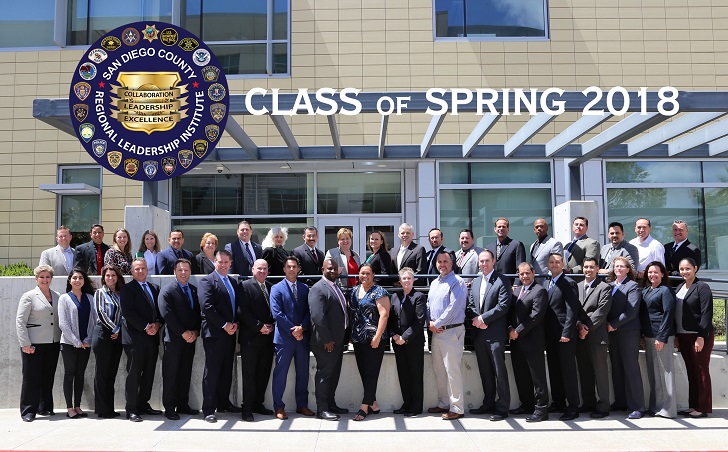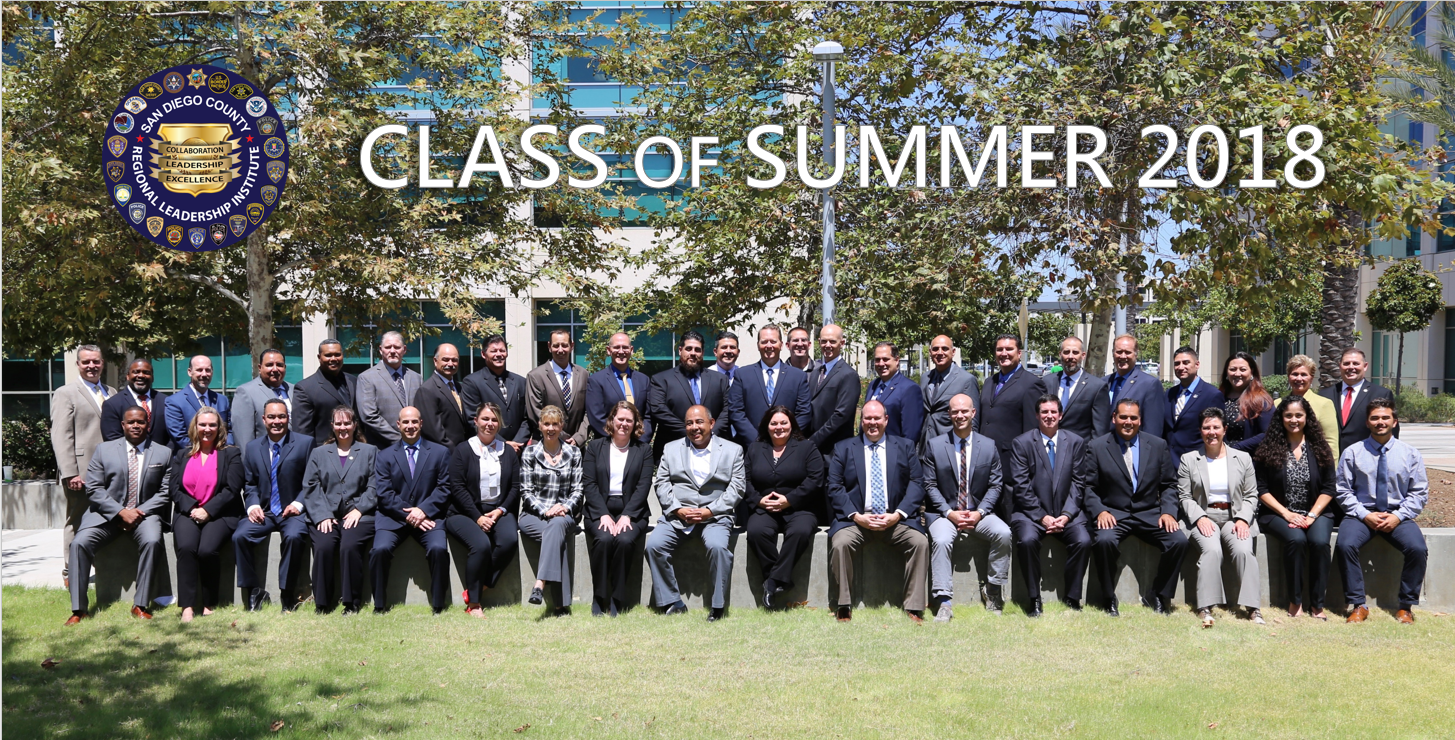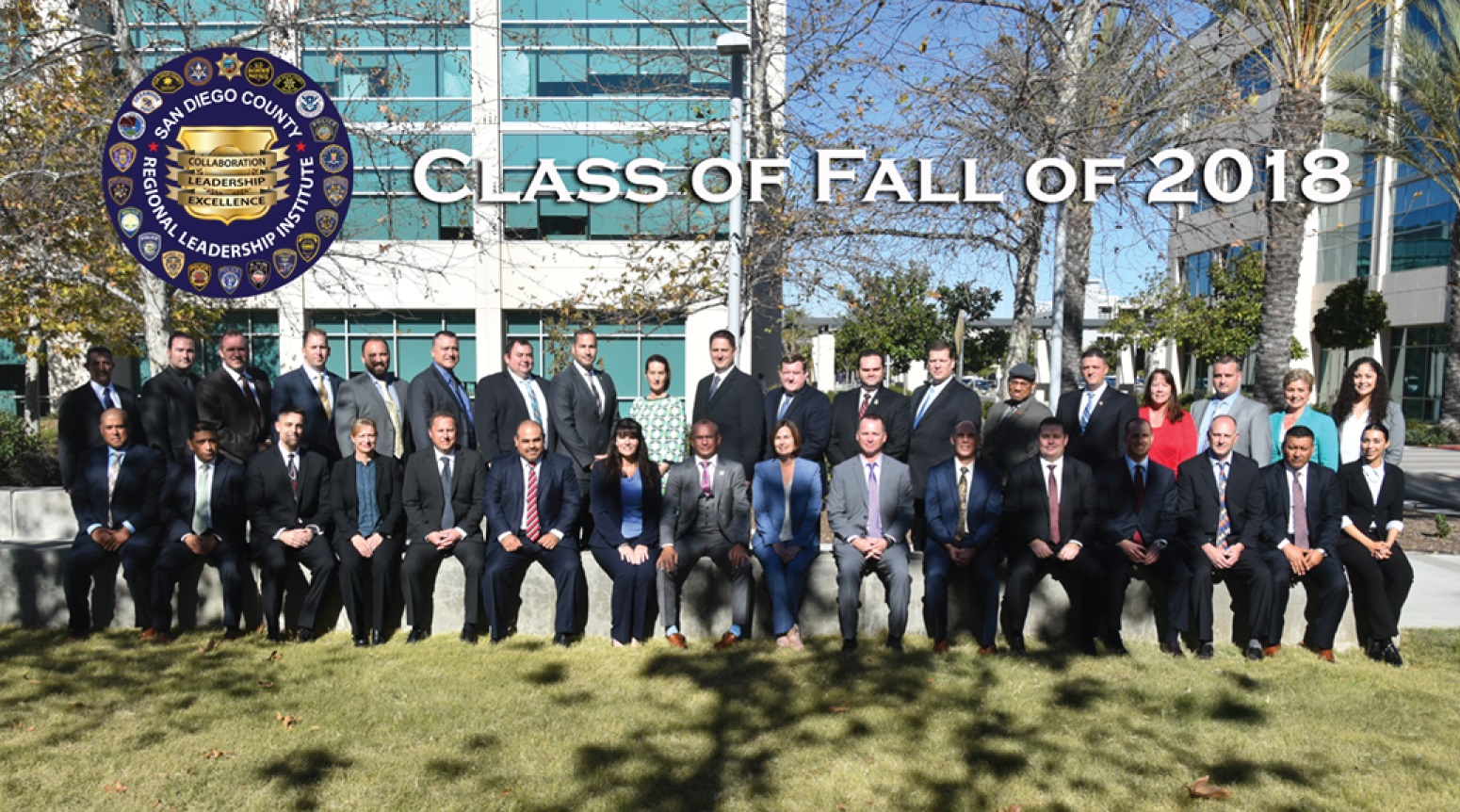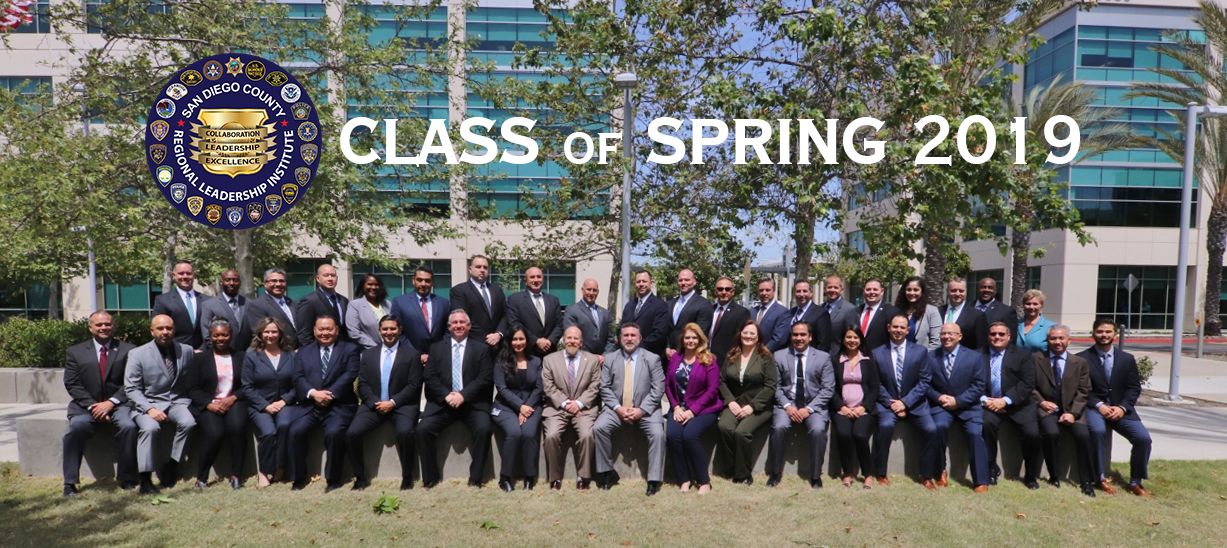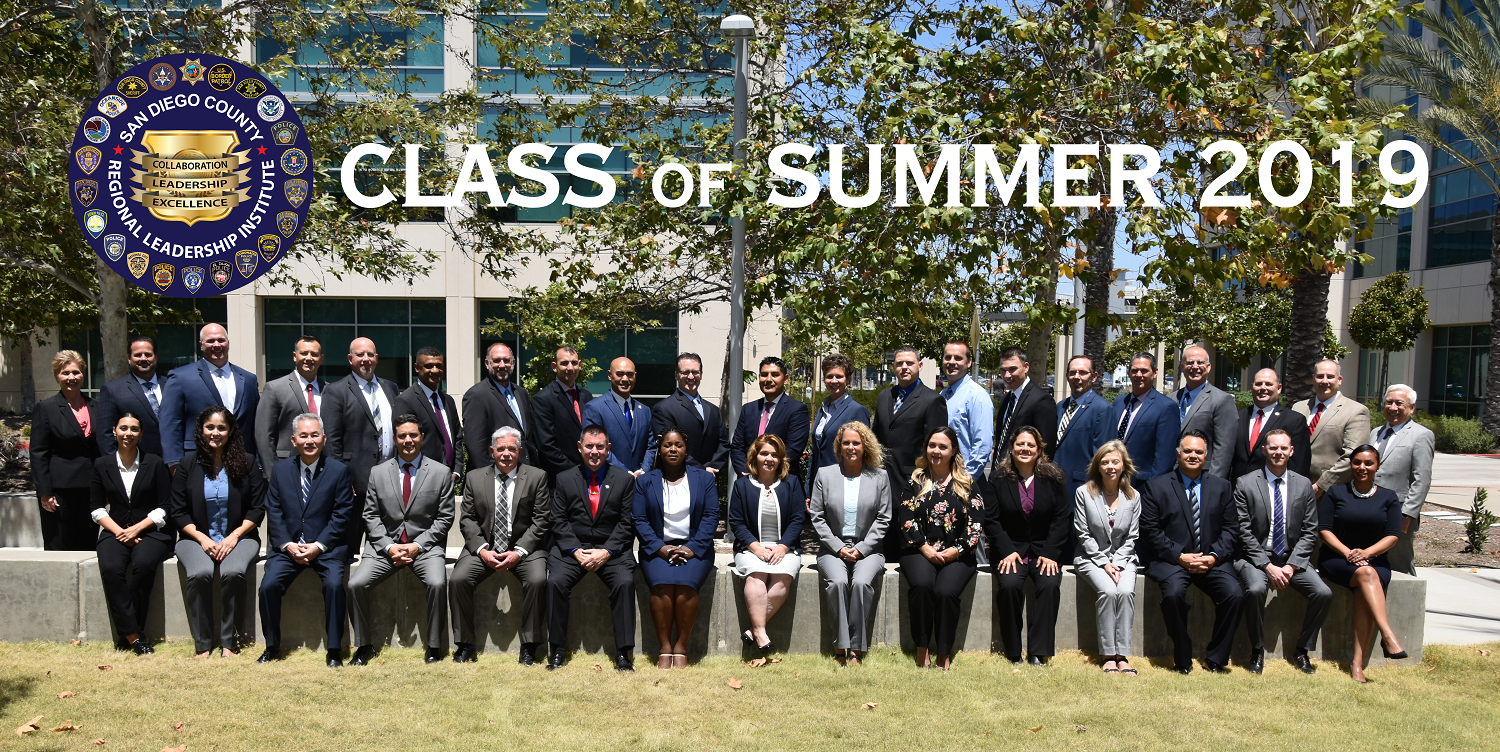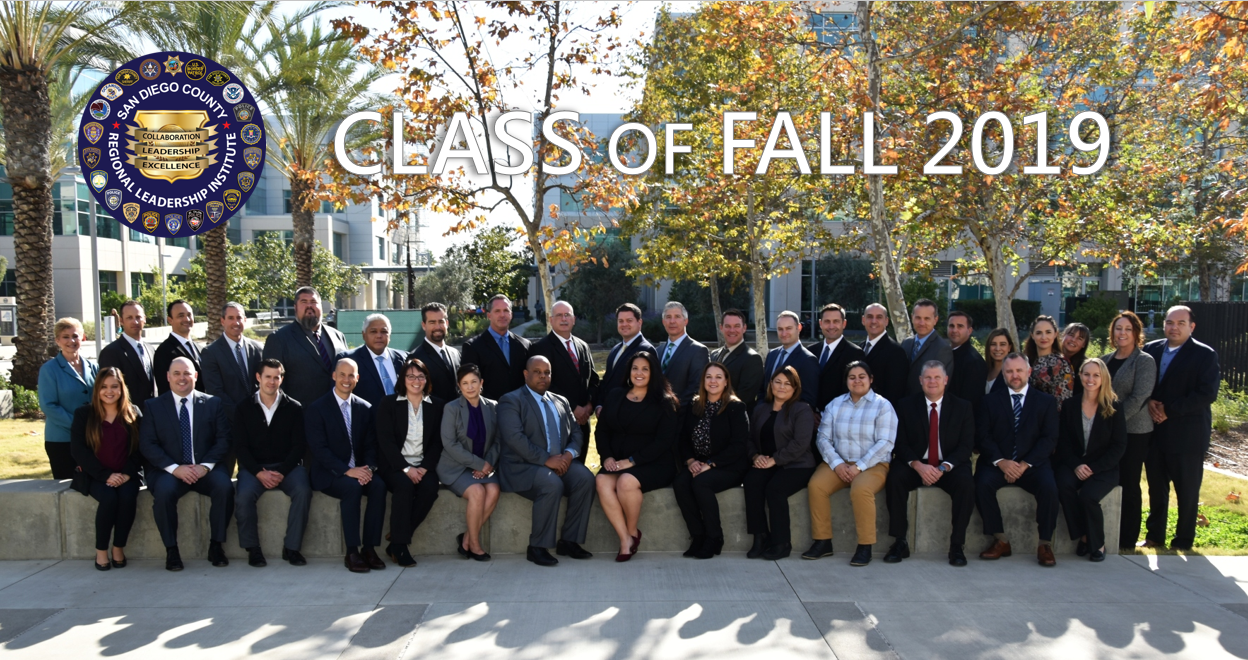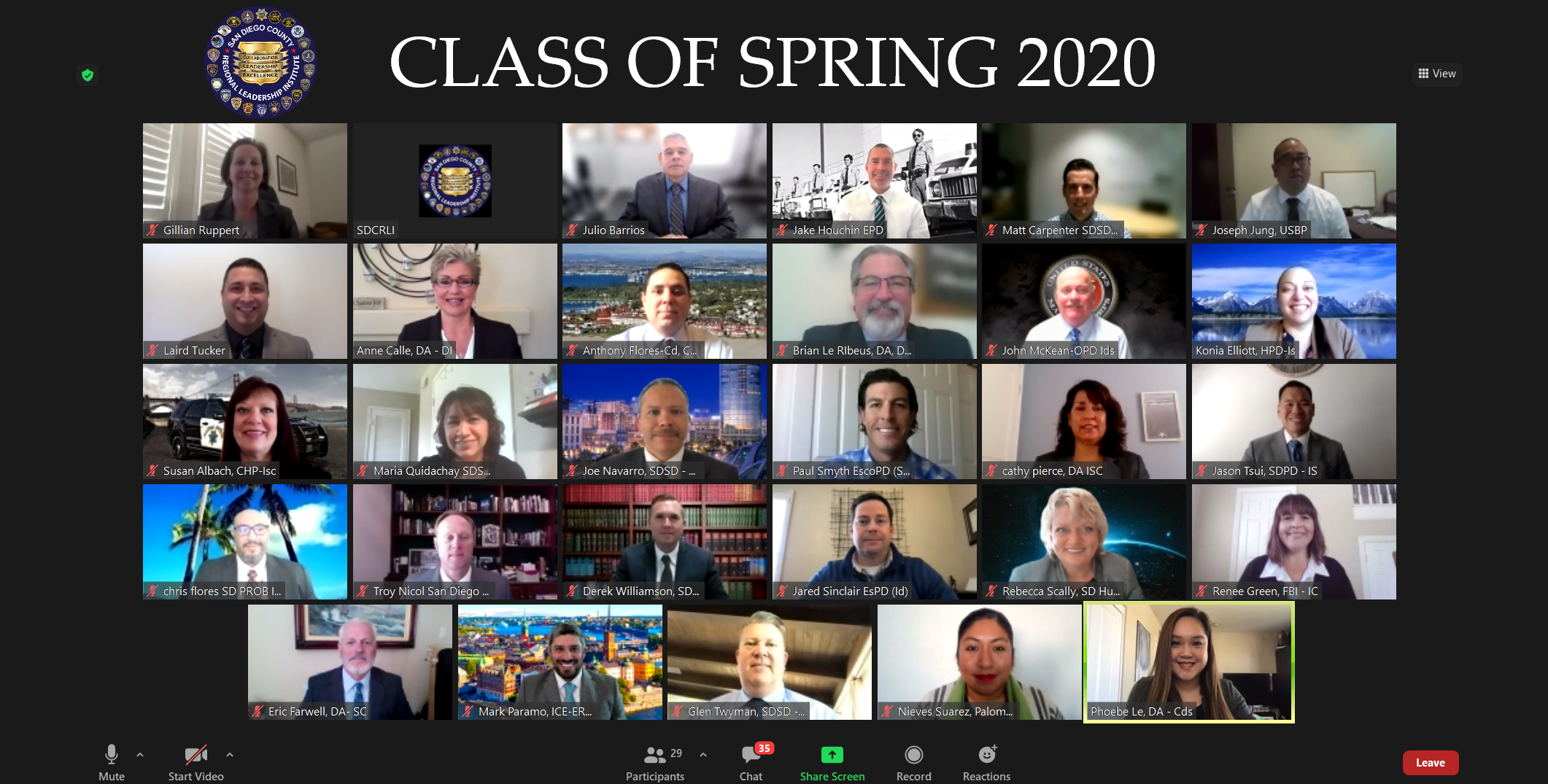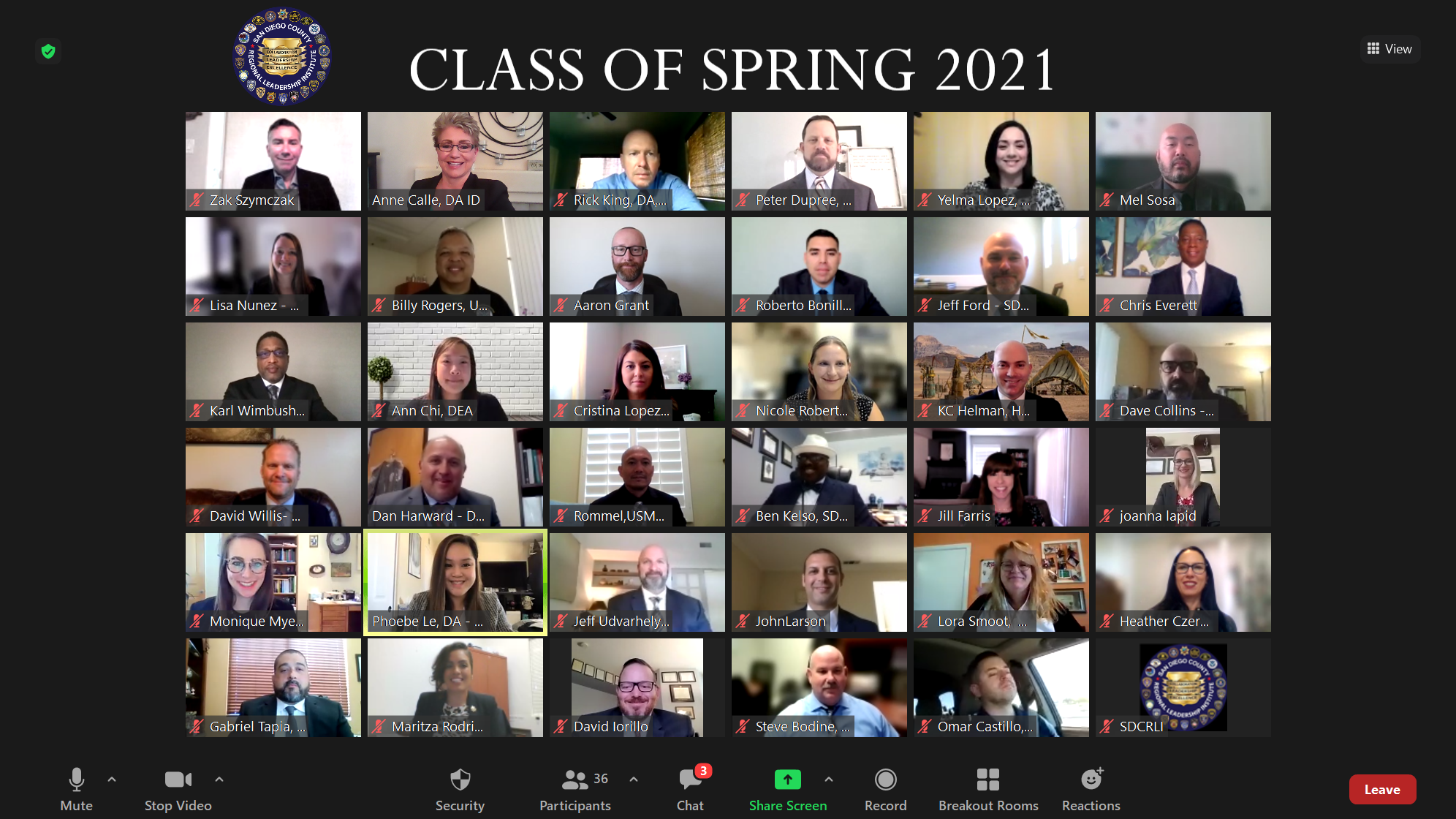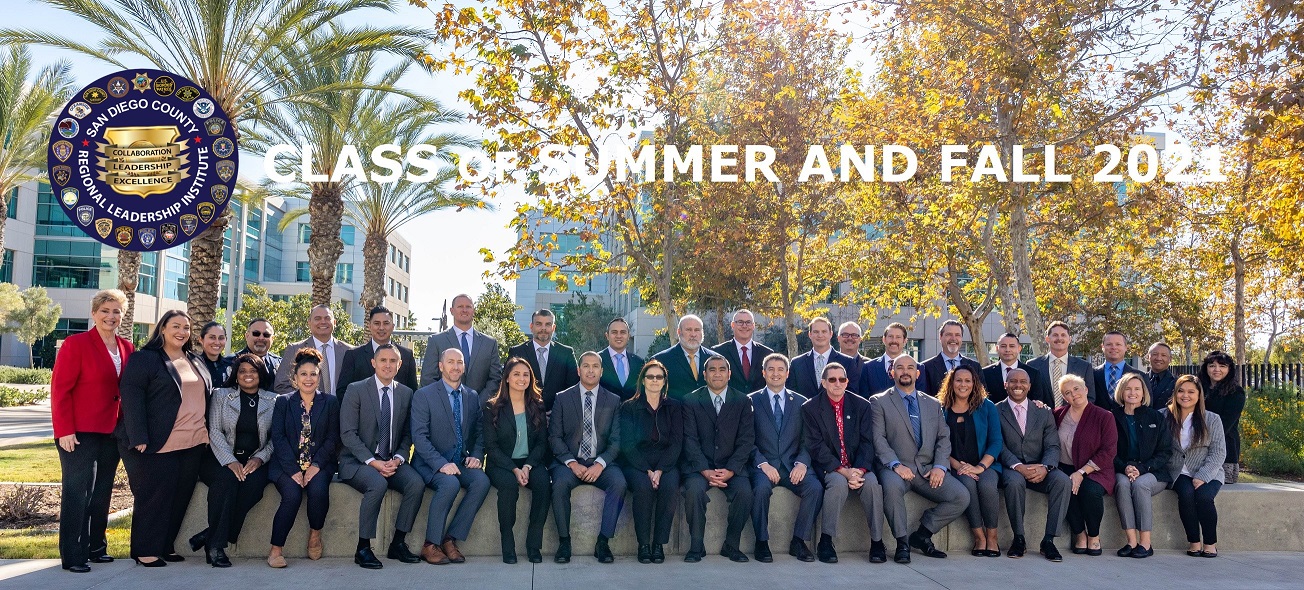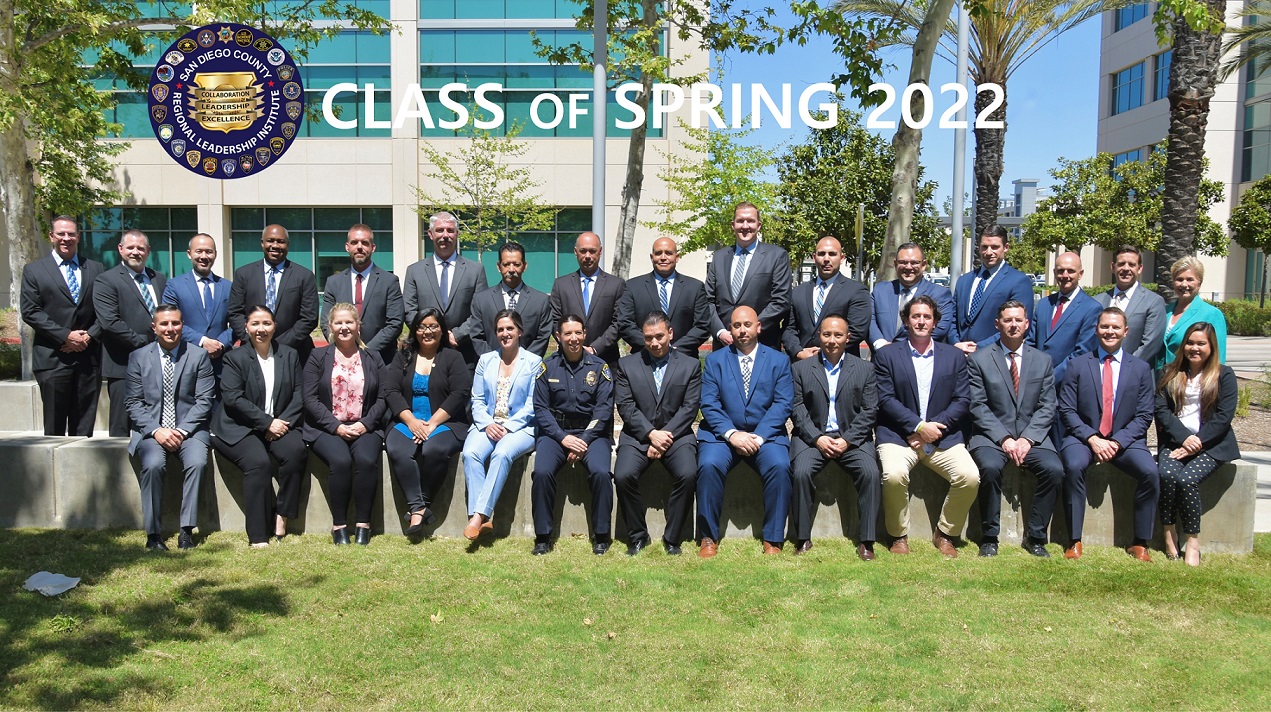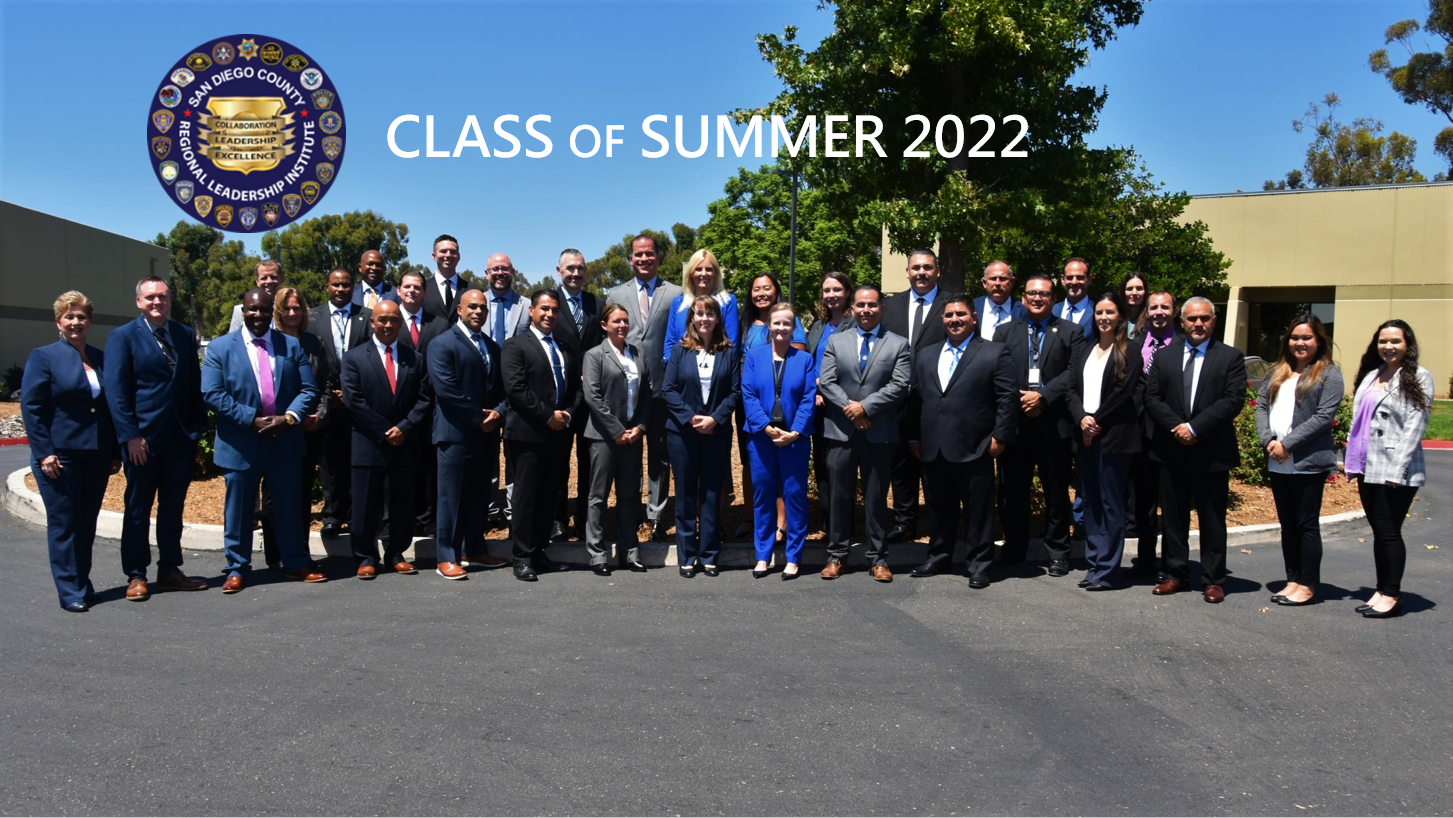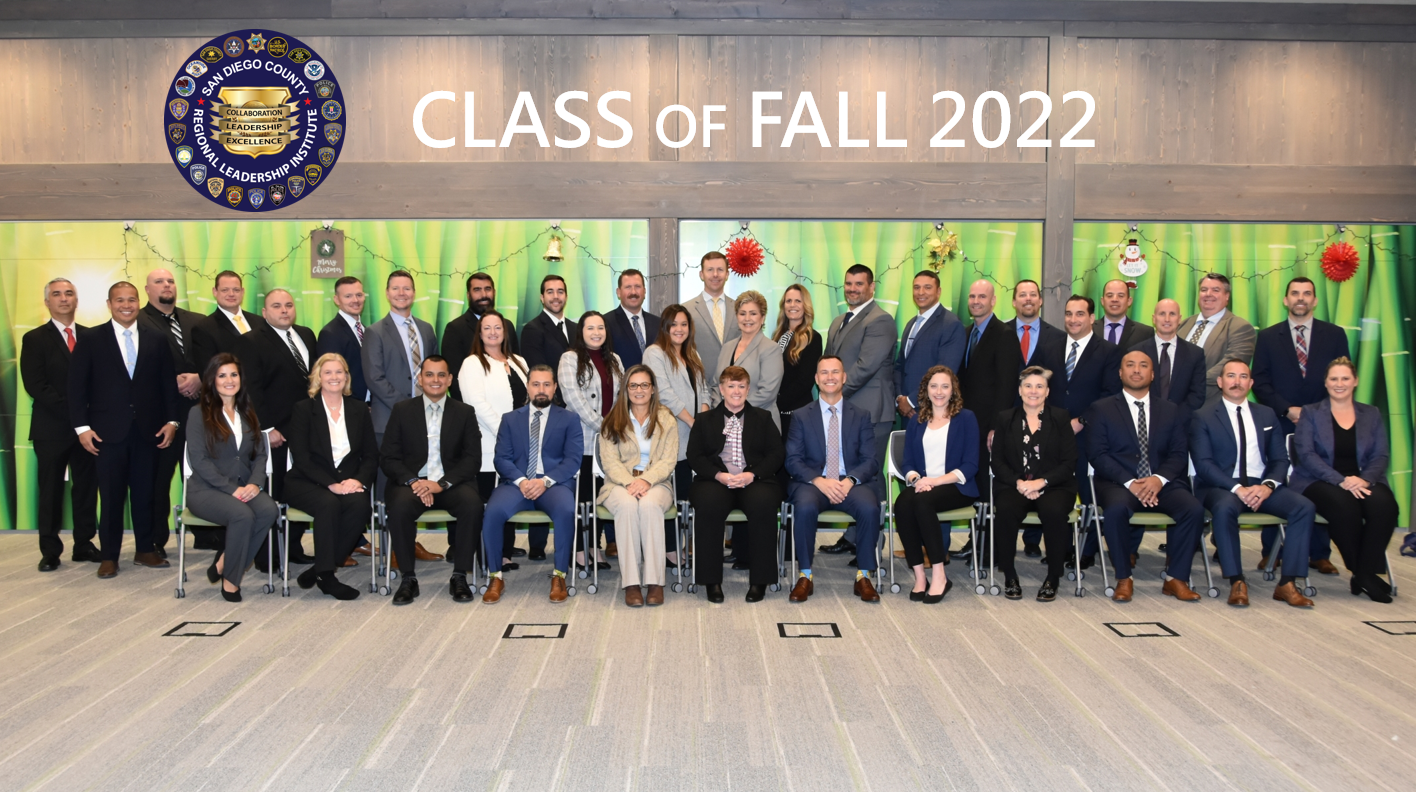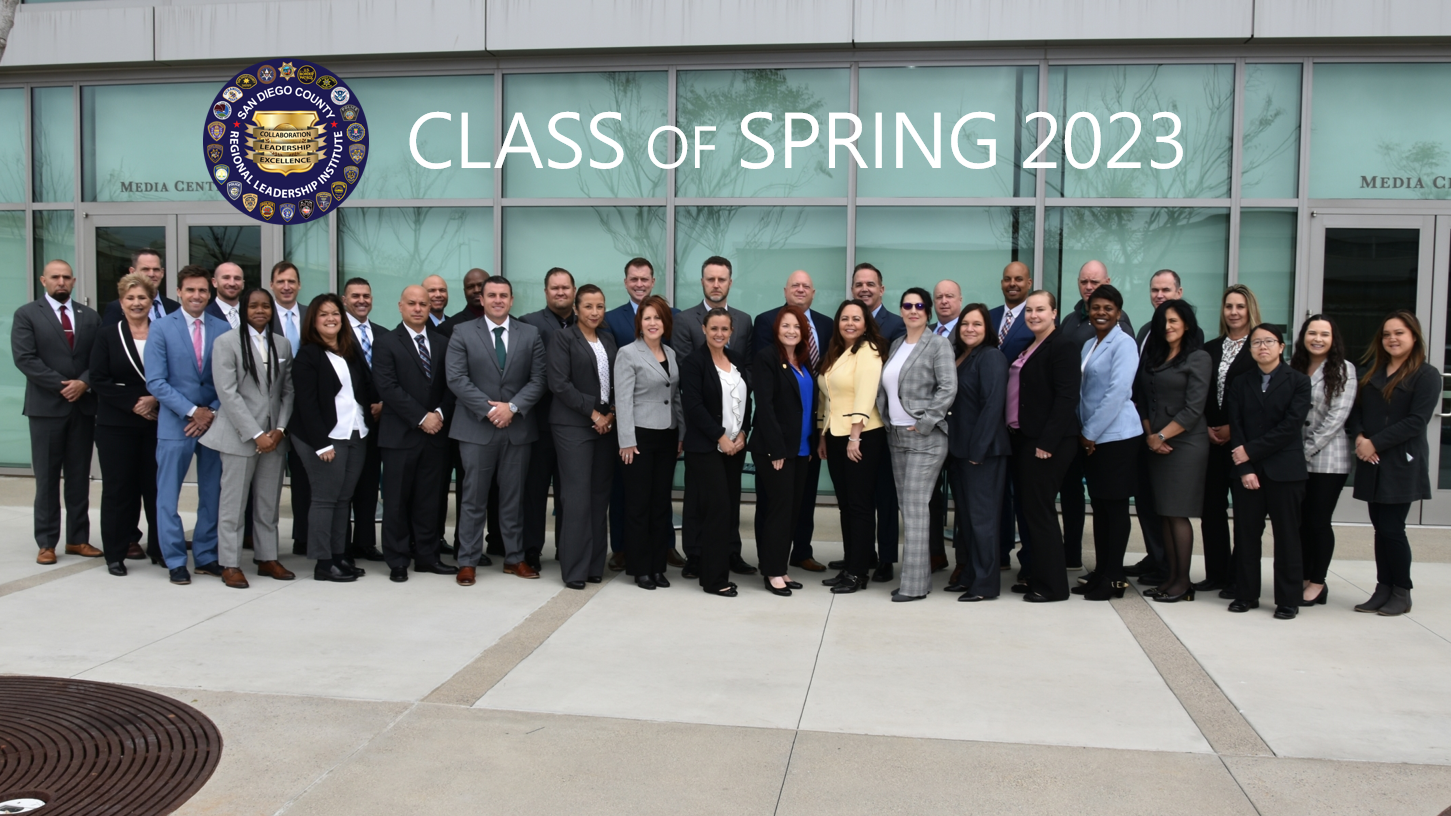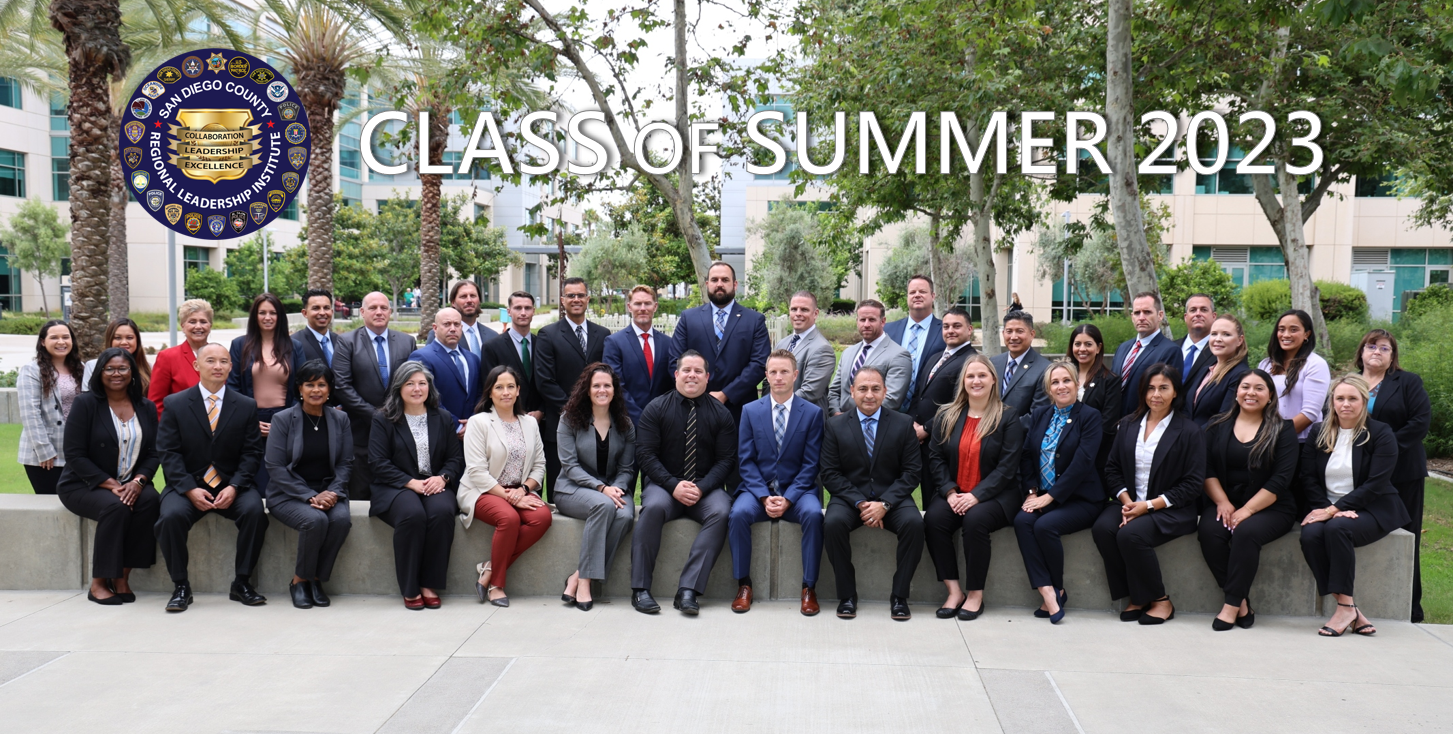 ---