San Diego Sexually Violent Predators
Sexually Violent Predators
District Attorney Summer Stephan is committed to public safety. One of her top goals is protecting the citizens of San Diego against high risk sex offenders. Our Sex Crimes Division works with the SAFE Task Force and all law enforcement agencies in San Diego County to make sure that high risk sex offenders who fail to register are prosecuted to the fullest extent of the law.
There is a concentrated focus on sexually violent predators, some of whom have been released into our community for supervised outpatient treatment. Currently five sexually violent predators (SVPs) have been ordered into the community for supervised outpatient treatment which is considered the final phase of the Department of State Hospital's (DSH) Sex Offender Treatment Program. A profile on each of these individual is listed below.
The Department of State Hospitals is the agency responsible for locating and recommending housing for SVPs who have been ordered into our community for ongoing treatment. The District Attorney's Office is not involved in this process other than to notify the public once a proposal has been made and to ensure that the public's concerns and objections are brought to the court's attention before there is a ruling on the proposed location.
Profile of SVP Ural Davis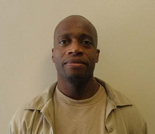 Ural Davis (DOB: 5-6-66) is diagnosed with a Paraphilic Disorder. Between 1984 and 1992 he was convicted in three separate cases of crimes including forced oral copulation, forcible rape, and kidnap for sexual purposes. These crimes occurred within the county of San Diego. Each case involved the use of a weapon and in each case the victim was an adult female.
Mr. Davis was last sentenced to prison in 1993, to a term of 27 years. Prior to his release from prison, the DA's Office filed a petition to civilly commit him as a Sexually Violent Predator. In 2009, Mr. Davis was found to be an SVP and was ordered to undergo treatment at the state hospital. In August of 2014, Mr. Davis requested that the court find him suitable for outpatient treatment. A trial was held in November of 2015, in which the DA's Office opposed his request. After receiving testimony from various medical experts in the field, the court granted Mr. Davis' request to be released from the hospital for outpatient treatment.
On December 16, 2015, the Department of State Hospitals (DSH) proposed placement of Mr. Davis at 45612 Old Highway 80, in Jacumba Hot Springs, California. Pursuant to Welfare & Institution Code section 6609.1, a public hearing was held on January 22, 2016 in order for the court to rule on the proposed placement. The court approved the placement and ordered that Mr. Davis be released to Liberty Healthcare on or before February 29, 2016.
SAFE Press Release
Terms & Conditions of Release
Profile of SVP Terry Stone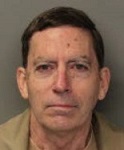 Mr. Terry Stone (DOB: 6-13-50) is a diagnosed pedophile who suffers from post-traumatic stress disorder. He was convicted on three separate occasions for lewd and lascivious acts against five different victims who were between the ages of 6 and 11. The crimes for which he was convicted spanned a 10-year period and in 1994 he was sentenced to serve 19 years in prison for his crimes. Prior to his release date the San Diego county District Attorney's office filed a petition to commit Mr. Stone as a sexually violent predator. As a result, instead of being released Mr. Stone was committed to the state hospital as an SVP in February of 2003.
On May 20, 2014, the Court approved DSH's proposal to house Mr. Stone at 2632 Frying Pan Road, in Borrego Springs, CA.
Profile of SVP Allen Fields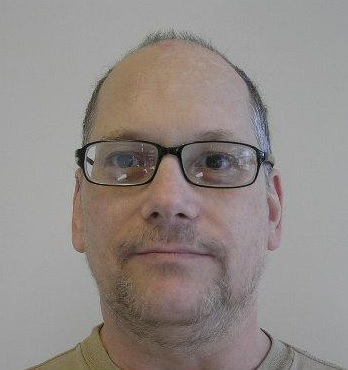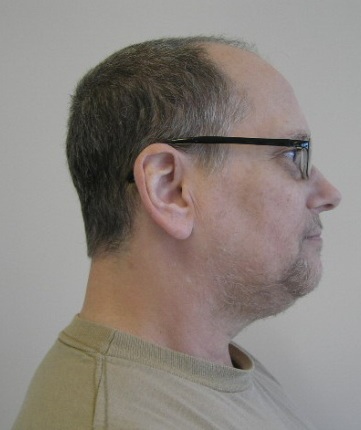 Allen Fields (DOB: 5-7-56) a diagnosed pedophile was convicted of molesting four male children who were between the ages of 10 and 13. The molests occurred over a five year period beginning in 1983, and included fondling, mutual masturbation, mutual oral copulation and attempted sodomy. Mr. Fields established relationships with each of the boys as either their care giver or as their boy scout troop leader. In 2000, after serving a 25 year state prison sentence, the District Attorney's Office prevailed on a civil petition to commit him to the state hospital as a sexually violent predator. Since that time he has remained in the hospital undergoing sex offender treatment. In March of 2003, he voluntarily submitted to surgical castration. In December of 2013, the court granted Mr. Field's petition for outpatient placement, finding that he could be safely released to the community for continued treatment and supervision.
After taking public comment regarding the proposed placement, on September 2, 2014, the Honorable Judge Margie G. Woods approved DSH's proposal to place Mr. Fields at 1138 Custer Road in Campo. He was ordered to be released to that location on or before October 24, 2014.
Terms & Conditions of Release
Profile of SVP Mikel Marshall
Mikel Marshall (DOB: 7-26-74) is a diagnosed pedophile who spent 14 years in prison for molesting 4 children (males age 4-8) between the years of 1992 and 1994. In each case he was known to the families of the children he assaulted, some of whom he met through church. Rather than being released at the end of his prison term Mr. Marshall was committed as a sexually violent predator in 2008. Since that time he has participated in the in-patient sex offender treatment program at Coalinga State Hospital. On August 5, 2013, the court found that Mr. Marshall could be safely released into the community for continued treatment and supervision.
On January 13, 2014, after taking public comment, the court approved placing Mr. Marshall at 42920 Desert Rose Ranch Road, in Jacumba Hot Springs, California. An annual review hearing is scheduled February 27, 2015, at 9:00 a.m., in Department 15.
Terms & Conditions of Release