SB 618 Prisoner Reentry Program
SB 618 Prison Case Management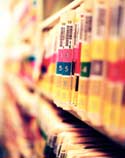 Participants receive Prison Case Management services while incarcerated to ensure that they are enrolled in appropriate education or vocational programming, treatment, and/or other training, commensurate with the goals of the Life Plan. The Prison Case Manager works with the Participant to modify the Life Plan when appropriate and acts as the Participants advocate within the prison system. Six months prior to release, the Prison Case Manager, the Participant, Parole Agent and the Community Case Manager meet and revise the Life Plan, focusing on the reentry plan for housing, transportation and immediate enrollment in community supports such as substance abuse and mental health service, work readiness training and placement. The Community Case Manager works with the Participant to plan for release and reconnect with family members.
SB 618 Community Case Management
Community Case Management includes screening and assessing parolees and developing and authorizing client service and treatment plans; placing clients in treatment. Community Case Management is a participant-centered, goal-oriented process for assessing the need of an individual for particular service needs; assisting the person in obtaining those services; and reviewing Participant accomplishments, outcomes and barriers to completing Life Plan goals. Community Case Management activities are designed to integrate, coordinate, and access necessary services in order to ensure successful recovery and treatment. Case Management supports self-advocacy, helps prevent relapse through individualized attention and support services, reduces fragmentation of care, and establishes optimum communications and collaboration among providers and agencies for the benefit of participants during their participation in the program.
Upon release, the Community Case Manager meets the Participant at the door of the prison and transports the Participant to a suitable residence. The Community Case Manager is on call 24 hours a day for the first 72 hours after the Participant's release to provide crisis intervention services. This is a precarious time for former prisoners as they often relapse into risky behaviors upon release. The Participant is pre-enrolled in community services and immediately begins accessing those services. The Community Case Manager, in close collaboration with the Parole Agent, brokers services for the Participant on a continual basis and ensures the services match the Life Plan and the Participant's needs. Community Case Management takes place for up to eighteen (18) months as needed. Contacts between the Community Case Manager and the Participant will become less frequent over time as the Participant demonstrates success as outlined in the Life Plan. The Community Case Manager, Parole Agent, Participant and community members of the participant's choice meet regularly at a Community Roundtable to discuss the progress of the Life Plan and address any concerns or issues.
Learn More
[an error occurred while processing this directive]